God's Simple Plan of Salvation
God's Simple Plan of Salvation
Dear Friend,
I want to share with you how to get to Heaven.
If you are not 100% certain that you would go to Heaven, listen to what God says in His Word.
The Bible teaches that you need to understand and believe four things in order to have a home in Heaven:
1. Our sinful nature has separated us from God.
"for all have sinned and fall short of the glory of God," Romans 3:23

2. There is a penalty for sin.
Without accepting God's gift of eternal life, you are doomed to an eternity in Hell, separated from God forever.
"For the wages of sin is death, but the gift of God is eternal life in Christ Jesus our Lord." Romans 6:23

3. Jesus died on the cross, was buried and rose again, victorious over sin, Hell and the grave.
"But God demonstrates His own love toward us, in that while we were still sinners, Christ died for us." Romans 5:8

4. Jesus is able and willing to save you from your sin penalty.
Jesus is perfect and the only one who can pay for your sin.
"For whoever calls on the name of the LORD shall be saved." Romans 10:13

God wants you to believe His Word and receive Jesus Christ as your Savior.
If you will,
Then right now, in simple faith, pray this prayer, asking the Lord to forgive you of your sin and save you:
"Dear Lord, I know that I am a sinner. I know that Jesus died on the cross for me. Please forgive me of my sin, come into my heart and save me. I am trusting in You for my salvation. I thank You for forgiving my sin and giving me eternal life. In Jesus name. Amen."

God bless you! It is wonderful to know that Jesus is your Savior, your sin is forgiven and Heaven is your home. If you sincerely prayed the above prayer, you are now, a Born Again Christian! Jesus answered and said to him, "Most assuredly, I say to you, unless one is born again, he cannot see the kingdom of God." John 3:3 Being Born Again, is also called Salvation, or to be Saved.
God's only Son, Jesus Christ came "to seek and to save that which was lost." Luke 19:10
God "who desires all men to be saved and to come to the knowledge of the truth." 1 Timothy 2:4
Now start living a Christian life, there are three things to practice daily for Spiritual growth:
Pray - You talk to God,
Read and study God's Word, the Bible - God talks to you,
Witness - You talk to others about God's gift of Salvation.
Fellowship - The difficulties of living as a Christian in a sinful world are many. It is essential that you seek other sincere Bible believing Christian friends and a regular fellowship at a solid, Bible-based Christian Church is essential.
Always stand on God's many promises. "Therefore do not be ashamed of the testimony of our Lord," 2 Timothy 1:8
Salvation is a gift from God.
If you are interested in learning more about Salvation, here is a good link to help.
The Inside Story - By Dr. J. Vernon McGee
- Thru the Bible Radio Network, www.ttb.org
All Scripture verses are taken from the New King James Version - NKJV
Copyright 1982 by Thomas Nelson Inc. Used by permission. All rights reserved.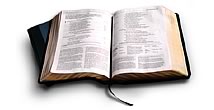 Thank-you for visiting benko.pro